Davenport, IA Christian Church
Adventure Christian Community
Adventure Christian Community of Davenport, IA is a non-denominational Christian church that is anything but boring. When you come for a service you'll find a friendly, laid-back, cafe-style atmosphere that you can ease into. You don't need to dress up. We have three unique music styles every week and lessons include film clips that are both entertaining and get your mind and heart working together to consider God's truths.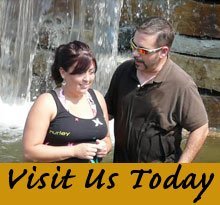 Worship Services:
Sunday mornings (9:30 am -; 10:30 am and 11:10 am -; 12:15 pm)
Saturday evening (6:15 pm -; 7:15 pm)
Kids Program:
Nursery -; 1 month through 36 months
Preschool -; 3 to 5 years old
Primaries -; kindergarten to 1st grade
Middlers -; 2nd to 5th grade
Tweens -; 4th to 6th grade
There's always something good happening at Adventure Christian Community. We're an expanding group filled with people of all ages and backgrounds but especially young families and singles. You can easily remain anonymous in the crowd or hang-out in one of our Discovery Groups to grow spiritually and meet people just like you.
We've been around since 1998 and have expanded to offer two Sunday morning worship services, a Saturday night service, and numerous small groups in various locations. Come relax over a cup of coffee, tap your feet to the music, party with some godly friends, and see why Adventure Christian Community is becoming a model for other new churches all over the country.